Manhattan College is transitioning the sign in procedure for Self Service so that it can be accessed via your JasperNet ID (the same way you sign in to other services like e-mail and Moodle) instead of using a separate 9-digit CWID number.
We expect the transition to be complete by Spring 2014, after which point ALL users will sign in to Self Service via JasperNet ID. Until that time, you can also sign in with your 9-digit CWID number if needed.
Please note, there is no difference in functionality once you are in Self Service, only the login is different. You can read more about the Self Service login transition on the ITS blog.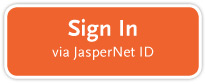 OR Sign in with your 9-digit CWID number
If you have lost your ID or password, please visit start.manhattan.edu to retrieve it.
REMINDER:
---
ON-LINE GRADUATION APPLICATION is now available on Self-Service.
All students must apply by the deadline.
Sign in, click on "Student Records" then click "Apply to Graduate"
Deadline for Submission:
New Degree Date December 2016 - November 1, 2016
February 2017 - December 1, 2016
May 2017 - January 23, 2016
Questions? Contact Amanda Weingarten in the Registrar's office at: amanda.weingarten@manhattan.edu or call (718) 862-7590
Course Information
---
Fall 2017 and Summer 2017 Registration
---
Registration begins April 3rd. Please use the following links for more information:
Grade Replacement Policy
---
Please use the following link for more information: